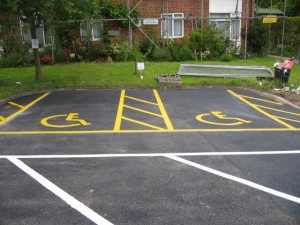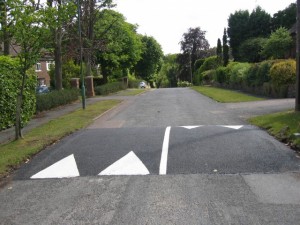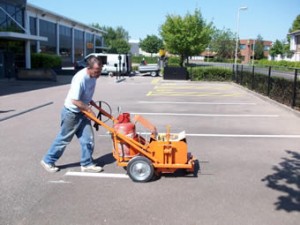 Over the past 15 years internal / external road marking and specialist surfacing solutions have become an inherent part of our business. As well as providing excellent tarmacadam surfacing services, we have also built up a solid reputation in the road marking industry and are now often asked to provide road marking solutions  for our clients including local authorities, councils, schools, colleges and private maintenance companies.
Our experience extends from simple white / yellow lining for public highways and private roads to more complex and intricate designs for school playgrounds, factory floors and even race circuits.
Typical road marking services:
Double and single white lines
Double and single yellow lines
Directional arrows (all shapes and sizes)
Centre Lines
Lettering and numbering
Zebra crossings
Road hatching
Road signs
Road junctions
Traffic calming
Cycle lanes
A few examples of our car park markings services:
Simple white lining
Coloured car parking bays
Disabled Parking Bays
Motorcycle parking bays
Max speed markings
Arrows + hatching
Pedestrian pathways (including full colour)
Traditional school playground markings:
Numbers + Letters
Footprints
Mazes
Hopscotch
Games
Road tracks
Targets
Trails
Maps
Animals
Bespoke Design
Our road marking and specialist markings services are available to customers of all sizes, we offer a 24-7 service throughout the UK, at competitive prices.
Call us today on 01932 590444 for sound, professional advice.